Item
Masked Diode -Haikoku/廃国 (CD)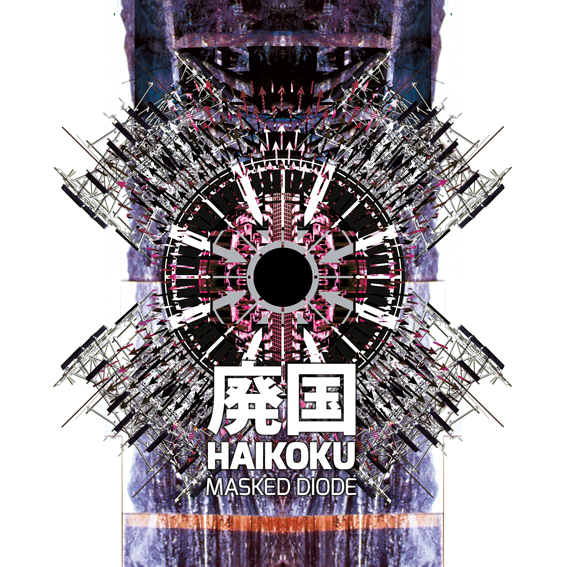 再入荷しました!
Sample
https://soundcloud.com/user-942380133/masked-diode-f-ist
東京Hardcore Electronics、1stソロ・フルレンスCD。
極悪ハーシュにドスの利いた日本語冷血アジテーションが絡む、殺伐としたマスクド・ダイオウド独特の世界。
今回入荷したのは通常版です。
This special edition of 'Haikoku' is limited to 20 copies, and comes with an additional lathe-cut 7" featuring two Masked Diode tracks taken from the Open Wound 'Fresh Blood Volume 4' compilation.
Japan's Masked Diode has spent years progressing to the investment of a full-length CD, Ryuta's previous works all short but powerful releases on L.White, Dotsmark and Waterpower.
'Haikoku' strips back the reaches of those explorations to jackhammer nine tracks of spiteful power electronics which reveal the anger, distrust and fear of post-Fukushima Japan.
200 copy edition in full colour 7" sleeves designed by Abre Ojos.
For oveseas custumers:
This cart is accept payment by credit card and bank transfer.
If you wish to pay by paypal, Please select payment method by "bank transfer" with order form, and specify " Paypal payment wish" in the Other Notes And Remarks column.
Mail accompanying bank transfer will be automatically sent to you first, but please ignore it.
Then we will contact you about payment method on Paypal.
¥ 1,700
*Tax included.
Additional shipping charges may apply, See detail..
About shipping fees
The shipping fee for this item varies by the shipping method.
Customers can choose the shipping method at time of purchase.
Domestic(国内通常発送)

即日〜7営業日以内の発送

Shipping Fees are the same all over country wide 400JPY

Air mail

For Shipping outside of Japan.

Shipping Fees are the same all over country wide 600JPY

Registrated Air mail

shipping outside of Japan,with tracking.

Shipping Fees are the same all over country wide 1,010JPY
Shipping fees for purchases over 10,000JPY will be free.
<>

Add to site.
Add to another site.
Copy the code below and paste in on the HTML code of your website.