Item
Z'EV ‎– Sum Things(CD)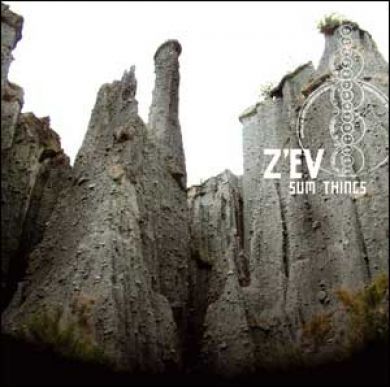 Sample
https://youtu.be/fKEaYmx1EPw
Through an element darkly… In the fall of 2005 Z'EV began dipping deep into his archives and selecting recordings to produce 'sum things / a possible form for cold dark matter', a project reflecting his take on the 'dark ambience' genre. Composed between December 2005 and March 2006, these 6 pieces endeavor to transport the listener deep into their long forgotten memories of the primal forces at the dawn of creation. Each piece is based on a single sound source. Absolutely no effects of any kind, not even equalization, were applied to the source recordings. Instead Z'EV relied solely on the stretching of the duration and pitch of the samples and then edited and mixed the results down into the heart of space. Hear then, the state of the art in elemental musics. Not to forget the beautiful packaging by artist Abby Helasdottir.
For oveseas custumers:
This cart is accept payment by credit card and bank transfer.
If you wish to pay by paypal, Please select payment method by "bank transfer" with order form, and specify " Paypal payment wish" in the Other Notes And Remarks column.
Mail accompanying bank transfer will be automatically sent to you first, but please ignore it.
Then we will contact you about payment method on Paypal.
¥ 1,300
SOLD OUT
*Tax included.
Additional shipping charges may apply, See detail..
About shipping fees
The shipping fee for this item varies by the shipping method.
Customers can choose the shipping method at time of purchase.
Domestic(国内通常発送)

即日〜7営業日以内の発送

Shipping Fees are the same all over country wide 400JPY

Air mail

For Shipping outside of Japan.

Shipping Fees are the same all over country wide 600JPY

Registrated Air mail

shipping outside of Japan,with tracking.

Shipping Fees are the same all over country wide 1,010JPY
Shipping fees for purchases over 10,000JPY will be free.
<>

Add to site.
Add to another site.
Copy the code below and paste in on the HTML code of your website.