Item
V/A -Night Science V (zine + CD)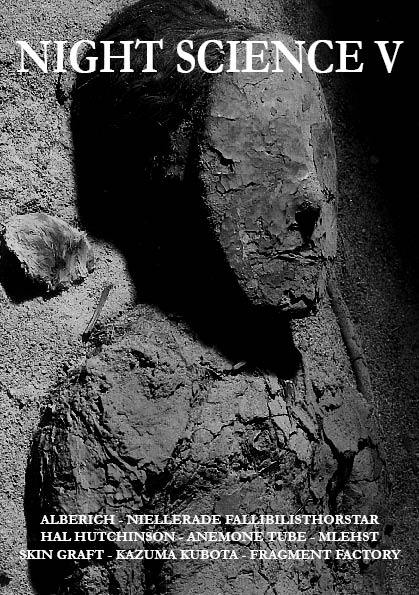 オーストラリアCipher Productionsの発行するノイズジン。

158 pages. Exclusive interview and CD content from Alberich, Niellerade Fallibilisthorstar, Hal Hutchinson, Mlehst, Kazuma Kubota, Anemone Tube and Skin Graft, an interview with Fragment Factory, concert and a ton of CD/cassette/vinyl reviews.

POSTAGE: sending a second CD (or a cassette) with this item does not increase my postage cost. As such, if you order another CD I will refund the postage component of that purchase (unfortunately it has to be done manually, Storenvy doesn't have capacity to set this up properly).
This cart is accept payment from overseas customers by only credit card and bank transfer.
If you wish to pay by paypal, Please select payment method by "bank transfer" with order form, and specify " Paypal payment wish" in the Other Notes And Remarks column.
Mail accompanying bank transfer will be automatically sent to you first, but please ignore it.
Then please payment the total amount to the paypal account below.
bank(at)dotsmark(dot)com
We will ship the item after confirmation of payment to paypal.
¥ 1,500
SOLD OUT
*Tax included.
Additional shipping charges may apply, See detail..
About shipping fees
The shipping fee for this item varies by the shipping method.
Customers can choose the shipping method at time of purchase.
Domestic(国内通常発送)

即日〜7営業日以内の発送

Shipping Fees are the same all over country wide 400JPY

Air mail

For Shipping outside of Japan.

Shipping Fees are the same all over country wide 600JPY

Registrated Air mail

shipping outside of Japan,with tracking.

Shipping Fees are the same all over country wide 1,010JPY
Shipping fees for purchases over 10,000JPY will be free.