Item
NOISE RECEPTOR JOURNAL ISSUE NO.1 (ZINE)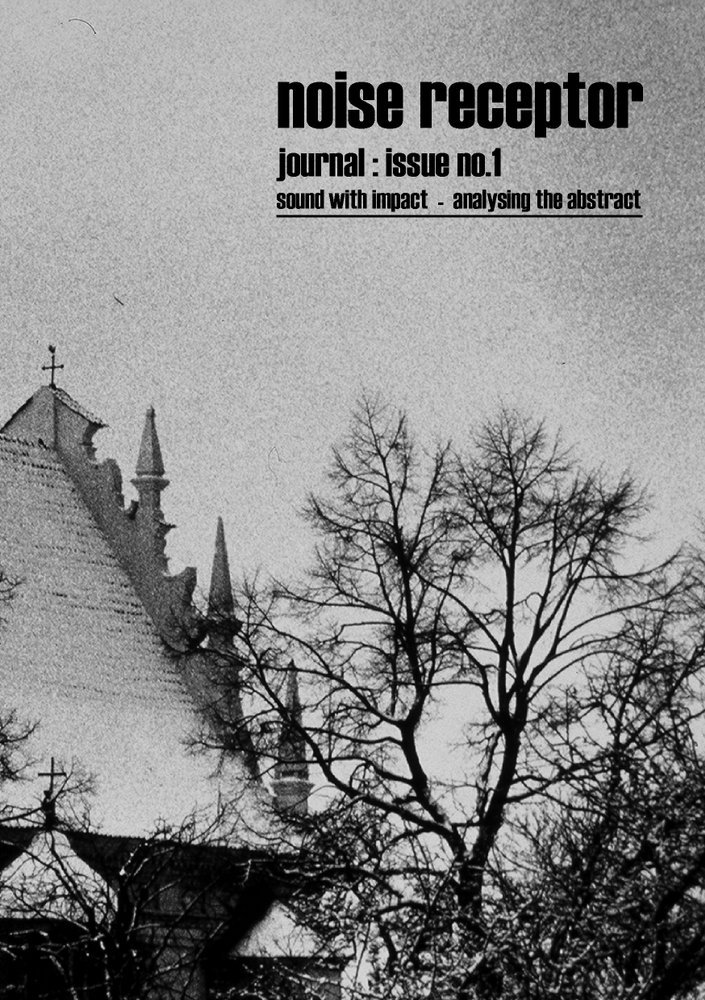 一部ミスプリントのある廉価版。ミスプリント無しの初期版は既に絶版です。
3rd 'misprint' edition: limited to 150

Noise receptor journal is a specialist micro print endeavour which constitutes the physical manifestation of the noise receptor website, but contains new interview and art content to differentiate it from the already published web-based reviews.

ISSUE no.1 CONTENT/ FORMAT
12 page in depth interview with Trepaneringsritualen.
10 pages of exclusive artwork contributed by Thomas Martin Ekelund.
45 in depth music reviews (ambient/ industrial/ experimental / power electronics etc.).
A5 Format / 56 pages / professional greyscale print.
'Perfect Bound' glued spine, with matt laminate, thick card stock cover.

Whilst noise receptor journal is not intended to replace the website, it is however targeted at an audience who values the permanence of print media over the transience of web-content.
¥ 1,800
*Tax included.
Additional shipping charges may apply, See detail..
About shipping fees
The shipping fee for this item varies by the shipping method.
Customers can choose the shipping method at time of purchase.
Domestic(国内通常発送)

即日〜7営業日以内の発送

Regional setting

*Shipping fees to customers living outside of Japan are free.

Air mail

For Shipping outside of Japan.

Shipping Fees are the same all over country wide 500JPY

Registrated Air mail

shipping outside of Japan,with tracking.

Shipping Fees are the same all over country wide 910JPY
Shipping fees for purchases over 10,000JPY will be free.
<>

Add to site.
Add to another site.
Copy the code below and paste in on the HTML code of your website.