Item
Rape-X ‎– False(CD)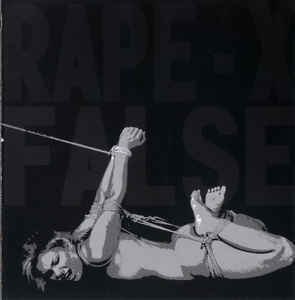 Sample :
https://youtu.be/033ZgyF3gt8
USのスラッジメタル"Fistula"のメンバーであったJesse Kling等によるPower-Erectlonicsユニットの1stCD。レーベル廃盤。
First full album on proper CD from these degenerates. Rape-X play scuzzy, filthy power electronics; all crack dens, backstreet abortions and low-life criminal acts. There's a lot of ridiculously over-the-top Bloodyminded-esque PE going on here, delivered in a very metal style - but for me they're at their most effective on long, claustrophic passages such as "Arson" or the harrowing final track, "False". Dark, sub-industrial clanking in the background, behind walls of air-raid siren drones. Powerful. often brutal stuff, and not for the faint of heart.
Label:At War With False Noise ‎– ATWAR038
Format:CD
Country:UK
Released:04 Jan 2009
¥ 1,500
※こちらの価格には消費税が含まれています。
※送料は別途発生いたします。詳細はこちら
<>

外部サイトに貼る
外部サイトへの埋め込み方
下記コードをコピーして、あなたのwebサイトのHTMLに貼り付けてください。